Upcoming Events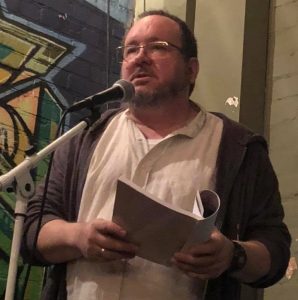 Saturday, April 8, 2023
at
Intersection for the Arts
1446 Market St.
San Francisco, CA
at
7 pm
live and in person!
.
Life-bringing readers include:
.
Tureeda Mikell
Youssef Alaoui
Richard Loranger
Missy Church
Andrew J. Thomas
K.R. Morrison
and
SF Poet Laureate Emerita Kim Shuck
.
Musical act TBA
.
Hosted by Some Lovely Person
.
With live open mic to follow!
.
You can find the Facebook event page here.
.
We are not foolin around.
~~~
Tuesday, April 25, 2023
MoonDrop Productions will put on it's next in-person show that will be all about Spring! It'll be starring the fabulous Tongo Eisen-Martin and a bunch of other springy peops will be reading but I don't know who yet and I don't know where. I guess we'll find out! Check back for more.
Location TBA
Time TBA
Everything TBA except Tongo.
.
.
Past Events
(for a full list of readings prior to 2023, click here)
.