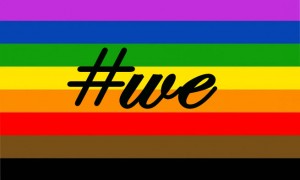 a new talk and reading series of queer perspectives
On November 28, 2018, I started a new quarterly talk and reading series of queer perspectives in Oakland, CA.
Each installment features two writers from various segments of the queer spectrum, who will each give a prepared talk on their perspective on or experience of queerness, followed by a reading of their creative work. This is a long-form event, meaning that each reader is given up to half an hour to go into depth about their lives and into their writing. The presentations are followed by a Q&A and chat time.
For our second event, Lambda award-winning poet Jan Steckel will give a talk entitled "Bi Babes in the Woods" and will read a selection of poetry, and intersex writer Tom Odegard will speak on "Being Intersex", followed by a selection of poetry.
Absolutely all are welcome to this sharing of perspectives. The venue is wheelchair accessible, and ASL translation for the deaf is available on request, with a two-week notice preferred. And the venue proffers a variety of delicious food and drink.
#we
a new talk and reading series of queer perspectives
second event
featuring
Jan Steckel
and Tom Odegard
Hosted by Richard Loranger
Wednesday, February 27, 2019
7 – 9 pm
free of charge, and a hat will be passed
Octopus Literary Salon
2101 Webster Street
Oakland, CA
PERFORMER BIOS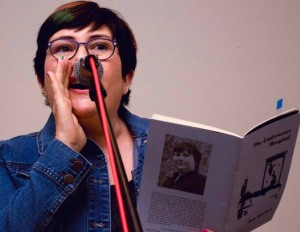 Jan Steckel is a former pediatrician who stopped practicing medicine because of chronic pain. Her latest poetry book is Like Flesh Covers Bone (Zeitgeist Press, December 2018). Her poetry book The Horizontal Poet (Zeitgeist Press, 2011) won a 2012 Lambda Literary Award for Bisexual Nonfiction. Her fiction chapbook Mixing Tracks (Gertrude Press, 2009) and poetry chapbook The Underwater Hospital (Zeitgeist Press, 2006) also won awards. Her fiction and poetry have appeared in Scholastic Magazine, Bellevue Literary Review, New Verse News, November 3 Club, Assaracus and elsewhere. Her work was nominated three times each for the Pushcart and Sundress Best of the Net anthologies, won the Goodreads Poetry Contest three times, and won various other awards. She lives in Oakland, California.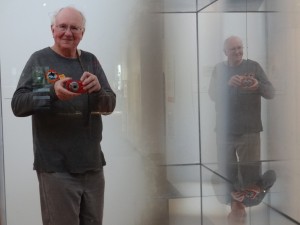 Tom Odegard is a gender-fluid empath, a non-binary two-spirit, builder, sailor, retired firefighter, jack of many trades and in order to remain sane, a poet.  He learned he was intersex (47 xxy/KS) when he was 65. It was a vindication for all the struggles he'd endured until then.  Since that time he has been an outspoken advocate for all intersex folk. He lives with his wife Connie in Oakland, CA and Friday Harbor, WA.
#we
a new talk and reading series of queer perspectives
first event
featuring
Julia Serano
and Richard Loranger
Hosted by Richard Loranger
Wednesday, November 28, 2018
7 – 9 pm
free of charge, and a hat will be passed
Octopus Literary Salon
2101 Webster Street
Oakland, CA
PERFORMER BIOS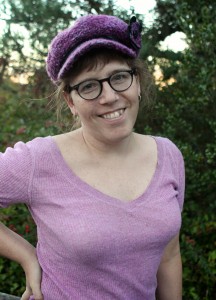 Julia Serano is an Oakland-based writer, performer, biologist, and activist. She is the author of three books, Whipping Girl: A Transsexual Woman on Sexism and the Scapegoating of Femininity (now in second edition), Excluded: Making Feminist and Queer Movements More Inclusive, and Outspoken: A Decade of Transgender Activism and Trans Feminism. Julia's other writings have appeared in over a dozen anthologies, and in news and media outlets such as TIME, The Guardian, Salon, The Daily Beast, Alternet.org, Ms., Out, and The Advocate. Her writings have been used as teaching materials in college courses across North America. You can read some of her work, as well as more about her, at www.juliaserano.com.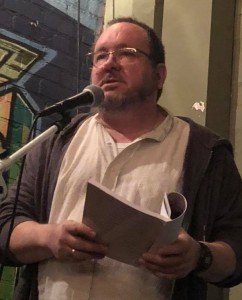 Richard Loranger is a queer writer, performer, musician, visual artist, and all-around squeaky wheel, currently residing in Oakland, CA. He is the founder of Poetea, a monthly literary conversation group. His recent book of flash prose, Sudden Windows (Zeitgeist Press, 2016), has been warmly received. He is also the author of the Poems for Teeth, The Orange Book, and nine chapbooks, and has work in over 100 magazines and journals. He co-curates the series Babar in Exile with poet Paul Corman-Roberts, and is debuting a new queer talk and reading series, #we, in November, 2018. You can find more about his work and scandals at www.richardloranger.com.