I use this page to post a variety of pieces, both those just out of the sluice, and older pieces that feel fresh to me at the moment. I generally keep them up for a month, or a few at the most.
Look for new poems (and more) at the start of each month.
Portraits   (new in April)
( )   (new in March)
your face  (new in March)
Horses   (new in February)
Darking   (new in February)
This piece was written during a talk about a series of photo portraits by Rohan DeCosta at his exhibit "Ordinary People" at Flight Deck Gallery in Oakland. The exhibit comprised a set of five portraits of Oaklanders taken by Rohan while spending a day with each, and for this talk several of them discussed the experience, which giving verbal portraits of their lives. The poem does not necessarily represent what the participants were saying, or their lives; rather the experience got me to thinking about the subjective nature of portraits and of how we see each other and ourselves.
PORTRAITS
Lives seep, flash, pouring
ancestry and breath, bodily
trauma, fluid care, steel
and glass claimed as flesh
extending into
day, into sky, into street
and smoke, steam and light, the thrash
of life against life, with life,
through life, precipicing
into bloom, into mad mauling,
into new faces, into rain.
What we let others see,
what others see whether we like it or not,
what everyone sees that we try our best
to deny, to erase, to smudge, to soft focus
are the sharp shards that place us,
base us, give us shape, that
let us see, let us all see.
Love your darkness. Love your flaws.
Love your violence like you love
your great healing arms.
I spent the second half of January and the beginning of February with my right (and dominant) arm/hand in a cast, so I concocted a few visual pieces using my left hand only, with markers on large pieces of paper. There were a few interesting results. Here's one called "( )". The title is actually the empty space in the middle. I'm considering making a second version that's more readable, but not sure if I should. Open to opinions on that.
Another left-handed poem, this one titled "your face".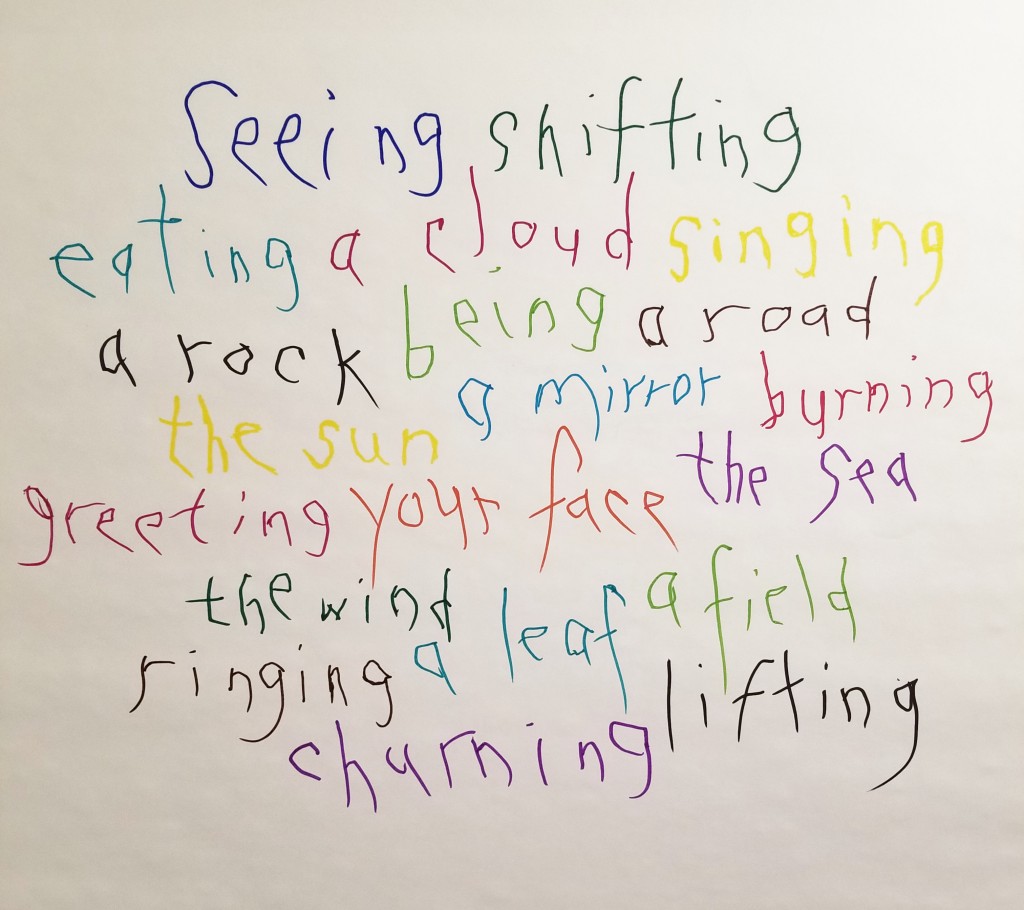 Here's one called "Horses".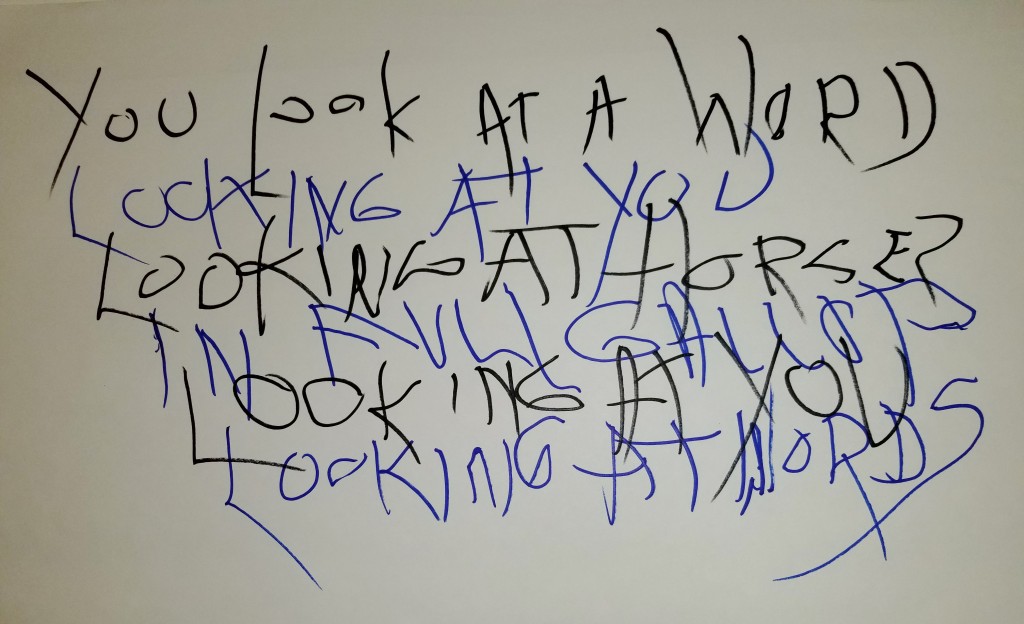 Another left-handed poem, this one called "Darking".