I use this page to post a variety of pieces, both those just out of the sluice, and older pieces that feel fresh to me at the moment. I generally keep them up for a month, or a few at the most.
Look for new poems (and more) at the start of each month.
Horses   (new in February)
Darking  (new in February)
The Risk Taken   (new in December)
Piece Of   (new in December)
I spent the second half of January with my arm in a cast, so I concocted a few visual pieces using my left hand only, with markers on large pieces of paper. There were a few interesting results. Here's one called "Horses".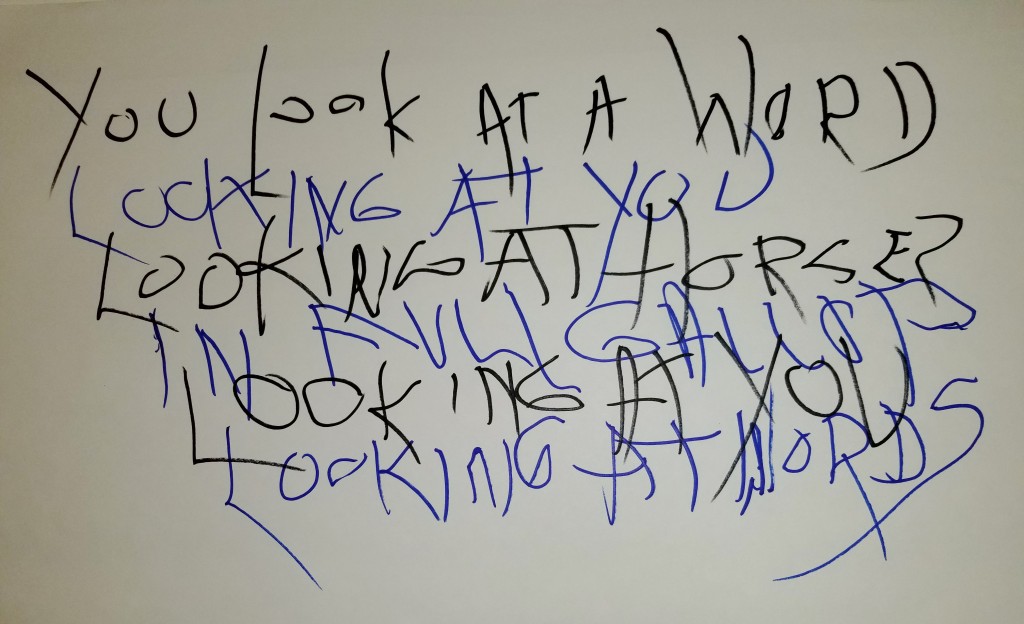 Another left-handed poem, this one called "Darking".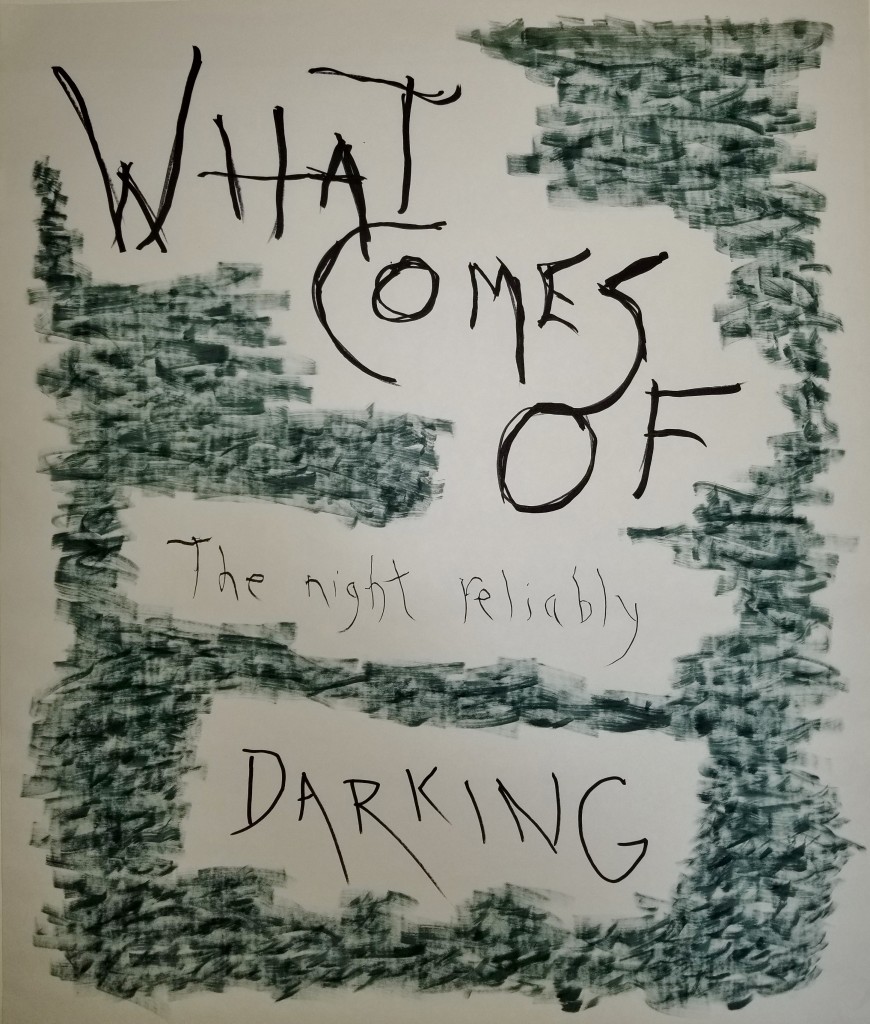 A comment on intimacy.
THE RISK TAKEN
I dive back into intimacy like a human meat-grinder,
flailing and shrieking with absolute glee,
arms and legs spinning as if I could swim the mighty blades.
In a second I am churned to muck,
and I love it, driven to liquify myself
again and again for the sake of evolution.
For the sake of touch. Blending we thrive, and spread, and die,
perhaps not in body but in the limits of skin.
In I sail, flailing and gleeing and out comes something else,
a muck of pain perhaps, of unbound nerves, but also of sense,
of cognizance beyond myself, of rapture, and of power,
a power that could not exists without this,
a speck of knowledge, a glimmer of ken,
a way to become more human.
Not sure what this is, but here it is.
PIECE OF
There is one piece of sky and you can have it,
no questions asked.
No purchase necessary.
No grip at all.
You can breathe it, bide it, fly it, shine it, you can
just about anything it except
own it. You can't own it.
You can't own it
unless you let it own you,
let it eat you,
let it ride you all the way home.
Yes, I'm still talking about the sky,
that one piece of sky
that's all there is.
Let it possess you,
let it breathe you,
let it slide into you slowly,
let it through you,
let it disperse you
and drift away,
and then you'll know a thing or two
about ownership.
You'll know a thing or two.